Raise valuable funds for your school
The whole school community are invited to the exhibition and can purchase their artist's framed masterpiece. Commission from sales can contribute to school fundraising or a chosen charity.
FREE, quick & easy
Memorable experince

Images provide a creative challenge to young artists. Each child has the opportunity to showcase their creativity and purchase their mounted and framed artwork to commemorate the event and treasure forever.

No financial commitment

The exhibition is funded solely through the sale of the framed artwork. We provide everything you need from the material and frame to ongoing support and set up for a successful event!

Proven success

For more than twenty years Images have assisted schools by staging exhibitions of their pupils own framed artwork.

We are the originators of this concept and have raised over £2,000,000 for school funds while completing over 10,000 successful art exhibitions.

Full flexibility

Raise money for your school or charity through the sale of beautiful framed pictures. You set the selling price of the framed work so that, if you wish, you can earn commission from the sales for you school or charity.

Compliant and risk-free

For more than 20 years Images have assisted schools by staging exhibitions of their pupils own framed artwork. All Images team members have enhanced DBS checks and our processes are GDPR compliant. Our team are also required to take out at least £5m public liability cover.

Build community

Our exhibitions create opportunities to connect with families, friends and the wider community. We even have an online Virtual exhibition option to help engage a wider audience.
Book your fundraising exhibition
We'll manage everything for you from initial consultation through to staging your exhibition with your framed pictures displayed on our custon-made boards.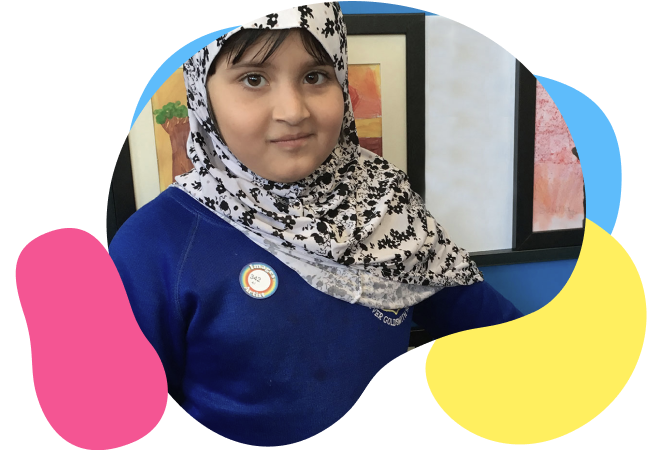 Hassle free
Our expert team understand how schools and PTAs operate and can ensure a smooth and successful exhibition.
We do all or the organisation for you and supply all the display boards and even the beautiful quality paper.
Toegther we'll create unforgettable memories and treasured masterpieces.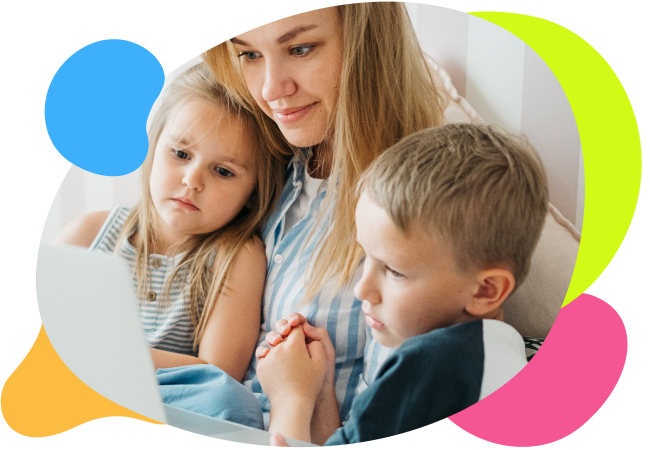 Virtual Galleries available
We developed our Virtual Gallery service in 2020 as a result of restrictions on visitors coming into school. It remains popular, as an alternative to a live exhibition, with schools who cannot give up their hall for the day or who do not want hordes of visitors in school. A gallery can stay live for one or more weeks and parents, carers, relatives and friends can view and buy the art online from the comfort of their own homes.
More about Virtual Galleries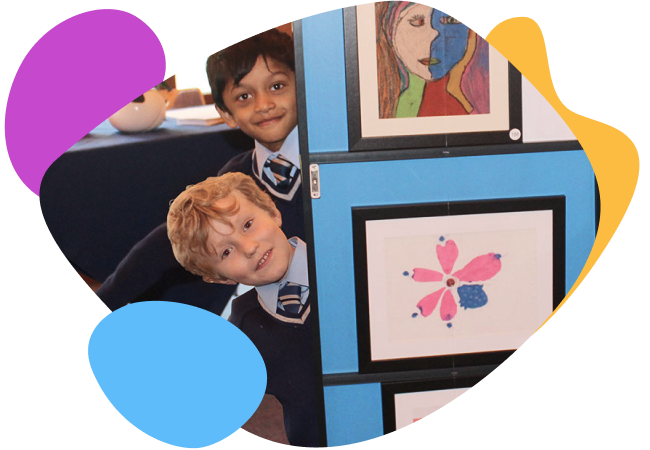 Profitable fundraiser
Complement your events calendar and maximise your fundraising potential by adding an Images School Art Exhibition to your event calendar.
With flexible pricing and 70% of parents purchasing their child's artwork, you have the ability to reach your Association's fundraising goals.
What schools say about us...
We have raised over £2,000,000 for school funds while completing over 10,000 successful art exhibitions.
We had a great experience! It was amazing for the children to come and see all their work on display during the day, they were so proud. Later we invited parents to look round and buy the framed artwork, which also helped with our school fundraising efforts. A good result all round!
Marie, PTFA, Hook-with-Warsash CofE Academy
We were impressed by the high level of organisation from Images Art in the lead up to the show and on the day. The event ran smoothly and many commented on the professional feel that the show had. From speaking to the children they were so proud of their achievements. A truly wonderful day! Thanks again!
Rachel Allwright, Art Coordinator, English Martyrs RC Primary, Reading
So easy and it raised funds for the school with no costs. A great event.
Mr P. Buxton, Headmaster, Caradog Primary School, Aberdare
We would like to thank you for helping us run such a successful fundraising art event. The teachers and ourselves were amazed at the simplicity of the process and how efficiently it was carried out. Images Art were extremely helpful at explaining any queries and their organised approach allowed us to run the event with minimal stress.
Carys Stirling, Senior Pupil Enterprise Group, The High School of Dundee
We were pleased to have the opportunity to showcase a piece of artwork by every child in our school using Images Art. By tying it in with our sports afternoon we sold over 80% of the pictures and raised over £300 for our school charity. Very, many thanks!
Amanda Bembridge, Art Coordinator, Kingscourt School, Hampshire
A fantastic service to schools which children, teachers and parents loved. I would highly recommend Images whether to celebrate art or to fundraise (or both). Friendly and reliable!
Headteacher, Stedham Primary School, Midhurst, West Sussex
Using Images Art is so simple and easy. All of our questions were answered (even ones we hadn't thought of). The children loved seeing their own work on display and the event was a huge success with parents and staff alike. We had a great exhibition and made some money too. I would recommend Images to any school.
Helen Davies, Milton Court Primary School, Sittingbourne
What a fantastic fundraising idea this is and that the way you organised it and set it up is incredibly professional. It made it very easy for us!
Anna Strong, Chairman, Friends of North Farnborough Infant School, Hampshire
The whole event was extremely well managed and organised. Everyone enjoyed seeing their own work or their children's work on display. I felt particularly proud! The exhibition was super and the money raised means that the school can acquire new art materials.
Jo Bateman, Art Coordinator, St John's Primary School, Hoveton, Norfolk
The children were delighted to see their work presented in such a professional way and the comments from parents and staff were very complimentary. It was also pleasing to be able to raise some extra funds! Thank you once again for providing us with a wonderful opportunity to exhibit the children's work.
Carol Grey, Head Teacher, West Blatchington Infants, Hove, Sussex
Case study
Raising funds for Ormiston Academy

Ormiston South Parade Academy managed to sell a very impressive 381 pieces of framed artwork which is 75% of the pupils within the school, raising £190.

Read the case study
FAQs
Why Images School Art Exhibitions?

While the benefits of a whole-school exhibition are substantial, so is the amount of work involved. We take this off your hands, leaving you to focus on the educational aspects of the project.

From planning advice, to cataloguing and framing, from staging the exhibition to providing complete documentation, we make it easy for you. And because we produce our own frames in our own British factory, and have developed our systems over many years, we can do all this for FREE and keep the frame price low.

Our experience gives you the peace of mind that your exhibition will be a success. Here are just three examples of our care and attention to detail:

After cataloguing your artwork, we send you report showing any children that have been left out. If they can have their artwork ready in time, we can frame it on the day.

Every child receives a colourful sticker with their picture number on it. This not only boosts their pride, but helps them find their own and each other's pictures.

We use plastic and not glass. Plastic is much more expensive, but is obviously much safer in the school environment.

There is much else that makes our service the best, and your local exhibition expert will be happy to tell you more.
Is my school too big or too small for this?

We have worked at a wide range of schools – please contact us to discuss your needs.
What do parents think of this?

Parents love their children's exhibitions. They enjoy touring the gallery and discussing the pictures with their friends and children. They say the framed pictures offer exceptional value for money, welcoming the chance to display and treasure their children's framed work at home. The exhibitions always have a positive "buzz" and second exhibitions are often organised at the parents' insistence!
Where can I find out more?
Fundraising made easy
Bring your school community together and have fun, while raising money for a cause you love.