Showcase the artistic talents of pupils and help boost their self-esteem
Your own Art Gallery in your own school hall displaying the professionally mounted and framed art of all your pupils. Full  support every step of the way.
Art Exhibition Gallery

Images School Art Exhibitions provides a FREE, quick and easy way for you to help meet National Curriculum Objectives and provide an exciting opportunity to showcase new art skills.

Learn more

School Fundraising

Create an opportunity for children to showcase new art skills and help raise valuable funds for your school. Every child exhibits their creativity with the option to purchase their mounted and framed artwork.

Learn more

Franchise Opportunity

Provide creative opportunites to young artists and help schools raise valuable funds for their pupils. Opportunities to grow your own successful business from £6k.

Learn more
What our schools are saying...
From start to finish, Images were fantastic! The exhibition was displayed beautifully and it was amazing to see the children's reactions to their masterpieces being displayed in the gallery. I would highly recommend booking your school's art exhibition through Images Art- we can't wait for our next one!
Renee Carroll, Art and Design Co-ordinator, Ormiston South Parade Academy
We found the experience of our whole school art exhibition extremely positive. Parents commented on how much they enjoyed it and every pupil in the school had an opportunity to present a personalised piece they had created. This was a great platform to get families in the school and talking about pupil learning.
Miss Peterson, Deputy Head Teacher, Forthill Primary School
Many thanks to Images for organising an art exhibition at St Luke's. It was a great way to raise money for school funds, with very little effort on the part of the school. The children and their parents were delighted to see their artwork professionally mounted and framed - and the exhibition was a huge success.
Sharon Cowey, Head Teacher, St Luke's C E Primary School, Formby, Liverpool
The response from the children, parents and wider community was amazingly positive… The school's inspector commented that it had been the best exhibition of children's work that he had ever seen in a primary school.
Jackie Stevens, Art Coordinator, Hampton Junior School, Middlesex
Your company provided us with a very hassle free fundraising opportunity and a brilliant way to celebrate children's achievements in art… the individual pictures were professionally presented and the exhibition ran very smoothly… we would be very interested in using Images again and would appreciate any additional information in the future.
Susan Ward, Art Coordinator, Leighton Primary School, Peterborough
Why Images Art Exhibitions?
Proven success

For more than 25 years Images have assisted schools in staging spectacular exhibitions of their pupils framed artwork. No other company offers our complete service.

Risk free

All Images team members have enhanced DBS checks and our processes are GDPR compliant. Our team are also required to take out at least £5m public liability cover.

No financial commitment

There are no upfront costs. Our services are completely free to schools. We provide everything you need from the art paper to the display stands and paperwork required to run the exhibition.

Fundraising opportunity

Commission from the sale of framed art can raise money for school fundraising or your chosen charity if you wish.

Helps deliver the Art & Design curriculum

Our exhibitions help you deliver on National Curriculum objectives for Art and Design in key stages 1 and 2 and can be used as evidence for OFSTED.
Easy and rewarding
Discover just how simple it is to put on your very own Images School Art Exhibition.
How our exhibitions work
Step 1 : Book your event

An exhibition can be booked at any time of the year but please book early as certain times get very busy. Fill in our contact form and a local event organizer will be in touch to help you every step of the way.

Step 2: We plan and prepare

We will deliver the paper you need, collect, catalogue, mount and frame your masterpieces then return to set up and run the exhibition.

Step 3: Sit back and accept the praise

The whole school community is invited to view the exhibition and pupils are very excited to show off their beautifully framed art. Parents and carers can buy their artist's masterpiece and commission from sales can contribute to school fundraising.
Your art exhibitions in action
We've delivered 1000's of successful Images School Art Exhibitions since 1995!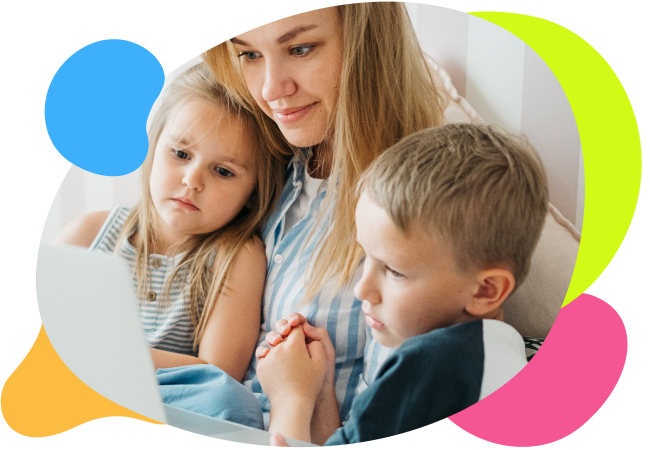 Virtual Galleries available
We developed our Virtual Gallery service in 2020 as a result of restrictions on visitors coming into school. It remains popular, as an alternative to a live exhibition, with schools who cannot give up their hall for the day or who do not want hordes of visitors in school. A gallery can stay live for one or more weeks and parents, carers, relatives and friends can view and buy the art online from the comfort of their own homes.
More about Virtual Galleries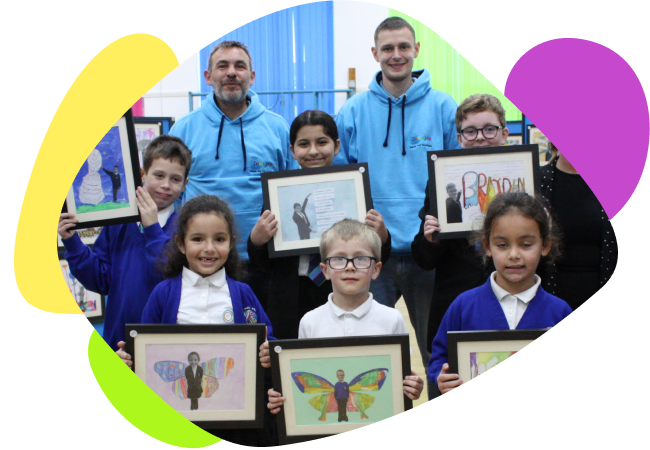 About Images
For more than twenty years Images Art Exhibitions have supported schools by staging professional art exhibitions to showcase pupil talent.
We have completed over 10,000 successful art exhibitions, raising over £2,000,000 for schools across the UK and Ireland.
More about Images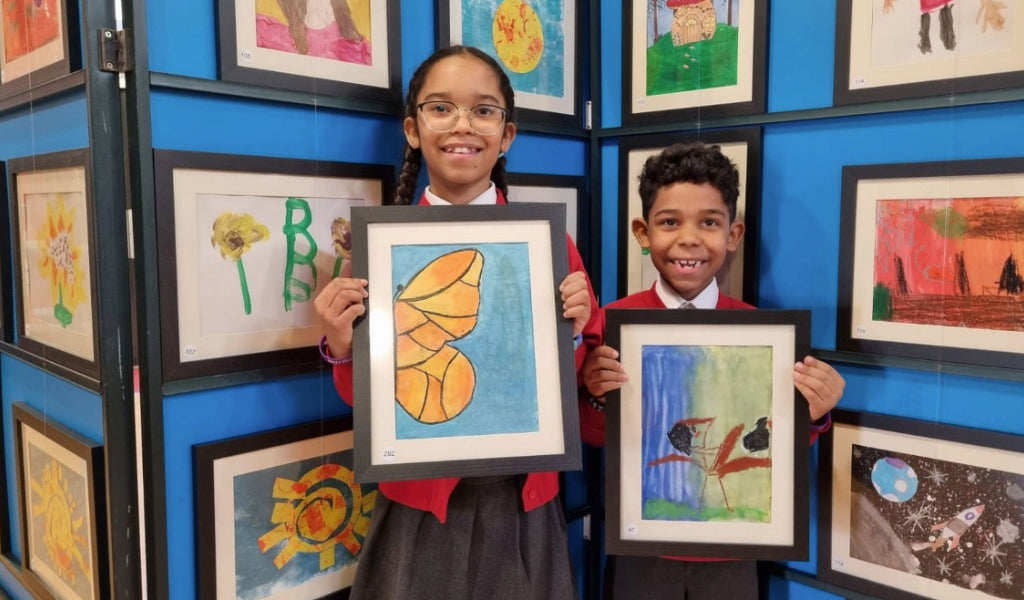 Case Study
St Modwen's recent exhibition was a resounding success and the children had a great time proudly showing their artwork to their parents. Watch the video and read the local press coverage!
View the full case study
Get started!
From planning advice, to cataloguing and framing, from staging the exhibition to providing complete documentation, Images make it easy.