Images School Art Virtual Galleries
A Virtual Gallery is a private online exhibition which can showcase the work of every child in
the school. Parents, carers, relatives and friends view and purchase the art from the
comfort of their own homes.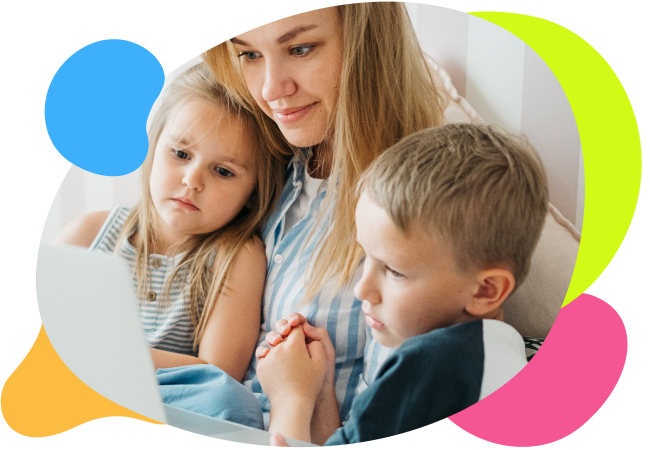 The original art exhibition experience, online!
As an alternative to a live exhibition, you have the option of a Virtual Gallery, where the framed artwork is presented online. Parents can view and purchase artwork remotely.  Artwork purchased online is then delivered to your school for distribution to parents.
Virtual exhibitions can run for longer periods of time to extend the life of your fundraising efforts. This is a really helpful for working parents who often find it difficult to get into school.
If you choose to stage a virtual event only, you don't have the inconvenience of the hall being out of use for the day or of having large numbers of visitors in school.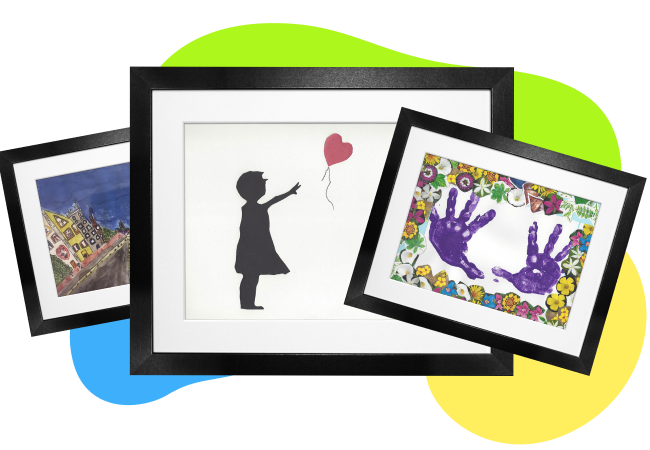 Visit a Virtual Gallery
What does a Virtual Gallery look like? 
Visit our demo Virtual Gallery to see how we can customise the online experiece for your school.
From seaching the gallery to making secure payments, we've thought of everything you'll need to stage a successful online event.
Visit our demo Virtual Gallery
Why choose a Virtual Gallery?
Easy and FREE!

After an initial consultation we deliver the paper, we collect the finished art, catalog, scan it and upload it to a secure, personal gallery where it appears beautifully mounted and framed.

Great gift idea

Framed artwork makes a memorable gift that can be cherished forever.

Parents can also order framed copies to give as presents. There is no limit to the number of copies you can order.

Secure payments

You are given a unique log in address which you can share with the whole school community. We handle all sales, which are securely made via Paypal and we then deliver the sold art back to school for you to send home.

Boost self-esteem

A Virtual Gallery is a great way to raise the profile of the art department and to boost the self-esteem of all the pupils.

Promote art

Classes can view their masterpieces together in school and use the gallery to learn how to critique art using the language of art and design.

Successful fundraiser

You set the selling price of
the art so you can add a little to our base cost to make some money for school fundraising or for charity.
Images Art are extremely helpful, professional, and reliable. They were available to support our Virtual Gallery every step of the way and I would recommend their services. An online Art exhibition is a great way to raise money for a school charity.
Miss L Coupe, Head of Art, Swanbourne House School, Bucks
Get in touch!
Contact us for more information about our exhibitions or franchise opportunities.